♦ Budgeram means story in Bundjalung language.
WARNING: Aboriginal and Torres Strait Islander viewers are warned that the following story contains images of deceased persons.
---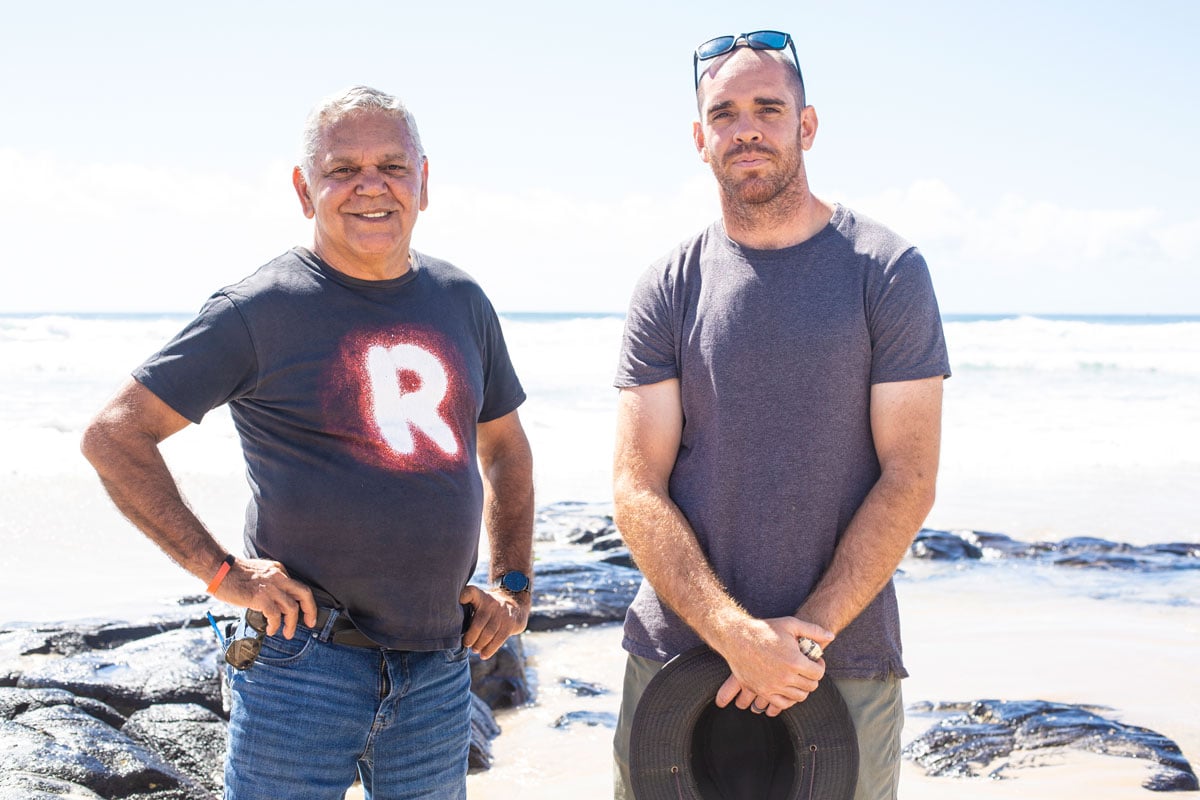 Eli Cook
January 26 – a conflicting date for many Australians.
For some, this date reflects over 200 years of destruction and denigration of our traditional customs, values, languages, and cultural landscapes. For others, this date marks a cause for celebration. The day in which Captain Arthur Phillip raised the flag of Great Britain in Sydney Cove and we became a nation.
Or did we?
As a youth, growing up in a 'Howard era' education system, I learned that the achievements of white Australians were something to behold. The bravery of the Eureka Stockade, the exploits of Ned Kelly, and the fighting spirit of the ANZACs were held in the highest of regard. Aboriginal and Torres Strait Islander people were viewed as nomadic wanderers, only worthy of a couple of pages in our textbooks.
As an Aboriginal youth, I found it difficult to come to terms with this lack of regard for Indigenous Australians. For I knew many great Aboriginal people whose contribution to this nation was surely worthy of note.
My grandfather who worked tirelessly, for far less than his white colleagues, to support a growing family. My grandmother who kept an immaculate household in order to stave off the attention of the Aboriginal Protection Board.
Surely there were many more people like them? Of course, there was, is, and always has been.
Unfortunately, we never learned of these great Australians. We never learned about the impacts of intergenerational trauma and how it stems from colonisation. We never learned of the death and destruction caused by the insidious nature of Australia's formation.
In effect, we were indoctrinated into thinking that this nation was an outstanding example of success. January 26th, it turned out, was the day in which we celebrated this success and as an impressionable young man I did just that.
As the years went by and I reached my early twenties I took note of how exactly we celebrated Australian success. The excessive drinking and wild festivities were indeed something to behold. However, as I delved deeper, I discovered that not everyone saw this date as something to be excited about. Notably, my father. I asked him one day, why is it that he didn't celebrate January 26th like everybody else? He explained to me the true meaning behind the date.
It became clear to me that on January 26th my father did not feel as though he was part of this nation. Just as I had not seen myself and my heritage as part of Australia's widely vaunted history. As I reflected on my conversations with Dad, I soon realised that January 26th was indeed not a day to celebrate.
How can we hold our national day on a date that does not reflect a cause of merriment to all Australians?
The history I was taught in school was a heavily romanticised version of the Australian story. A history of great exploration, bravery, and innovation. Many of us like to hold on to this version of history as it allows us to feel great pride in our ancestors and legitimises our right to call Australia home. Without the dark side of Australia's history, our collective conscience can remain clear.
However, until we address the negative aspects to our 'founding' and acknowledge on whose backs this nation was really built, we will never truly become a nation. In fact, I argue that Australia is yet to become a nation. We are yet to mature and acknowledge our true history. We are yet to cut the umbilical cord that attaches us to Great Britain. We still celebrate the date of a foreign flag being flown on this continent as our national day.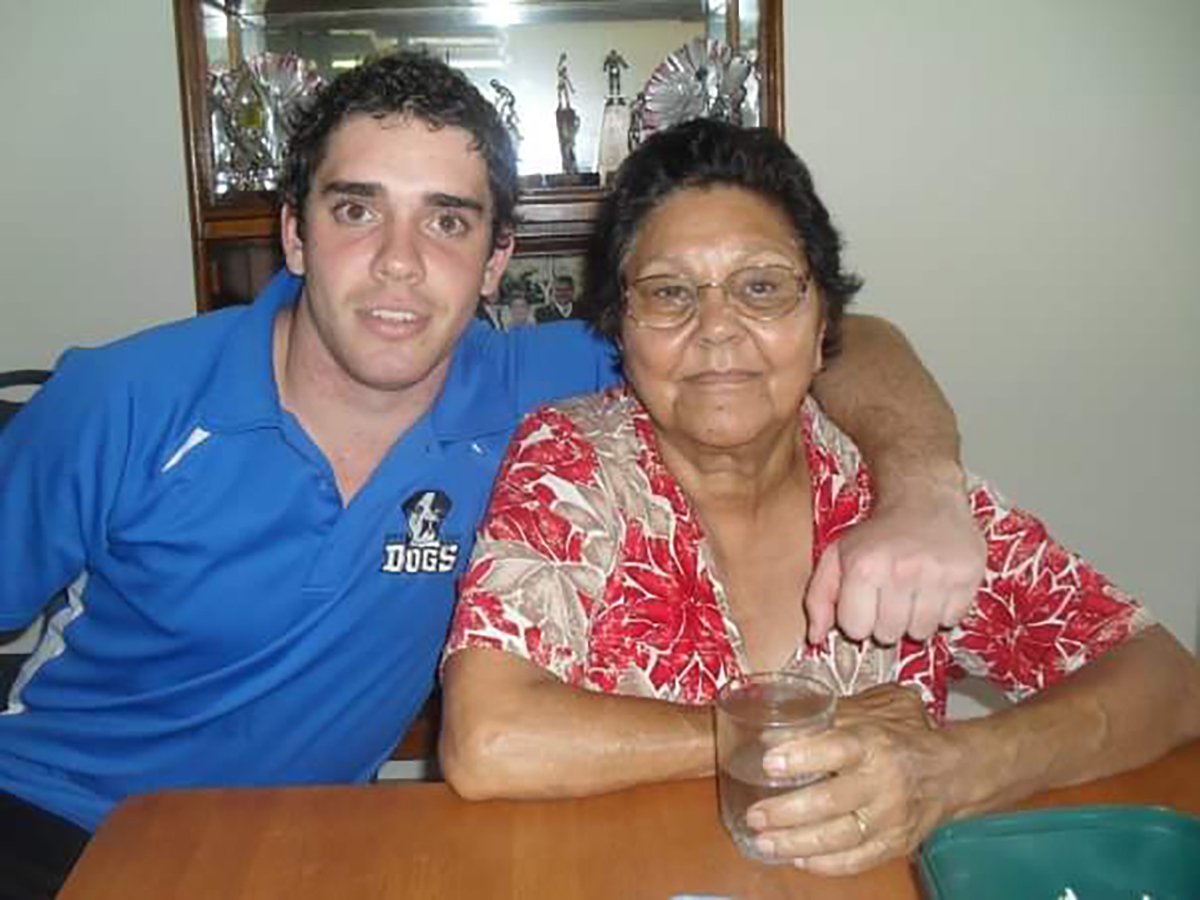 Every year we examine the same argument. Australia Day versus Invasion Day. Change the date versus hold onto one of our very few traditions.
For me, the date is not important. For me, we have no cause for celebration. For me, we are yet to become a nation. Until we can accept our true history and come to terms with the continued treatment and circumstances of Indigenous people, we will never become 'One and Free'. We will remain divided and continue to squabble over issues that are more or less irrelevant.
As a nation we must come together and address the systemic issues facing Aboriginal and Torres Strait Islander people. From poorer health and educational outcomes to the highest rates, proportionally, of incarceration in the world. These are major issues that will continue to keep us from being 'One'.
The day that we can work to resolve these issues will surely be a cause for celebration. On that day, all of us can come together and celebrate the birth of a nation.
---
Author
Eli Cook is from the Nyangbal clan of the Bundjalung nation.
His family are descendants of the South Ballina tribe.
As a local school teacher from the Ballina area he has worked closely with the Aboriginal community for the past eight years.
'I hold a great interest in Aboriginal and Torres Strait Islander advancement and seek to create stronger communities through truth sharing and shared cultural experiences,' says Eli.
Bugalbee.
---
More Storylines articles