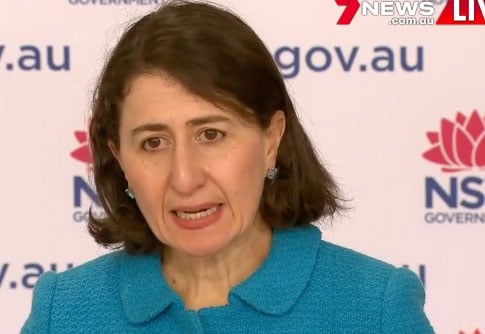 Cases in Sydney continue to soar with 1,029 cases recorded to 8pm last night in NSW, the highest yet, and Dr Kerry Chant said they are likely to continue to rise for some time. As a result regional NSW will remain in lockdown for another two weeks, until 10 September.
'We need everyone to do the right thing,' said Dr Chant as she said that 'the numbers may well go way above 1,000 cases'.
'We cannot be complacent at the moment with our stretched system… The regional lockdown for two more weeks [will help] to reduce the bushfires [COVID cases] in the regions,' she said.
Real estate prospecting back on
As the state has now reached the premier's target of six million COVID 19 vaccinations, some public health orders have been eased, including a temporary ban on people leaving their LGAs in order to inspect prospective real estate purchases. This is of particular concern to areas like Northern Rivers who have been placed at risk by this provision previously.
Other lifting of restrictions include residents who live outside LGAs of concern being able to hold outdoor gatherings for up to five people from one household if all the adult members are fully vaccinated.
Testing under pressure
The advice remains that you should get tested if you have any symptoms however, the government admitted that they testing system is at its limit. The said that people who don't have symptoms and haven't been exposed or at risk should not get tested just to be sure. They also highlighted that businesses should not be tying up testing resources unnecessarily.
'We are wanting to focus our testing resources on symptomatic people,' said Dr Chant.
'We want those testing [turnaround] times into a more manageable area.'
Return to school
Premier Berejiklian told the press conference that they 'will be talking about safe return to school tomorrow'.
---
Recent stories, information and updates regarding COVID-19